Would You Like to Know Exactly What to Eat to Lose Fat and Get Healthy Without Giving Up Your Favorite Foods or Starving Yourself?

The Simplest, Most Effective Way to Lose Weight for Good
Let's face it, you've heard of the Keto diet (the success stories are everywhere on social media), but aren't sure exactly how it works.
That's because it's confusing for beginners to get started…
How many carbs and fat is enough? What foods are allowed and what is banned?
The first diet where you are not deprived of delicious food
Mouth-Watering,
"Cheat-Proof"
Meals to Stop Cravings in Their Tracks
With our mouth-watering recipes, you'll love your Keto meals — so you won't be tempted to cheat!
Our delicious and filling recipes stop cravings in their tracks. So it's easier for you to stay on track with your weight loss and the Keto diet.
Follow This Plan to Force Your Body into Ketosis
Start burning fat as fuel, and make your body work FOR you instead of AGAINST
Four Weeks of Fat-Melting Keto Meals


Our plans show you exactly what to eat — every meal of every day — for 28 days. They include breakfast, lunch, dinner, and snacks. And they're curated by Keto experts from our private library of over 1,200 recipes. That means no guesswork or stress about if you're "doing it right."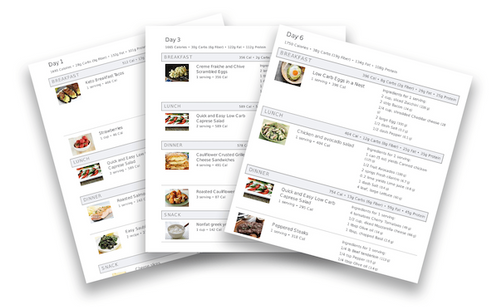 Customized Measurements to Deliver BIG Results FAST — Without Cravings
Our custom Keto meal plans help you lose weight fast…without cravings. Because we build your plan to target your exact nutritional needs. We tailor every plan to you, based on 63 different data points from the survey you just finished. We account for everything — including your age, gender, activity level, current weight, and goal weight. That way, we can give you the perfect balance of calories and nutrients to feel full and fight cravings, while still seeing the pounds melt away without exercise.
Ingredients Tailored for Your Taste Buds, So You Love Every Bite
We also customize the meals in our Keto plans for your tastebuds, based on the form you just sent us. So your meals will ONLY use foods you like, and won't have any foods you don't like. That way, you will love every bite as you watch the pounds fall off.
Simple, Fast, and Easy-to-Follow Recipes
Anyone can make the delicious, fat-melting Keto recipes in our custom meal plans. (Even if you had a hard time with Home Ec back in high school.) Most of the recipes only use five ingredients. And almost all of them have fewer than 10 ingredients.
Just look at these tasty dishes…
– Zesty Chicken and Avocado Salad? Six ingredients.
– Garden-fresh Quick and Easy Low-Carb Caprese Salad? Four ingredients.
– You can even make our melty, savory Keto Grilled Cheese Sandwiches with only five ingredients!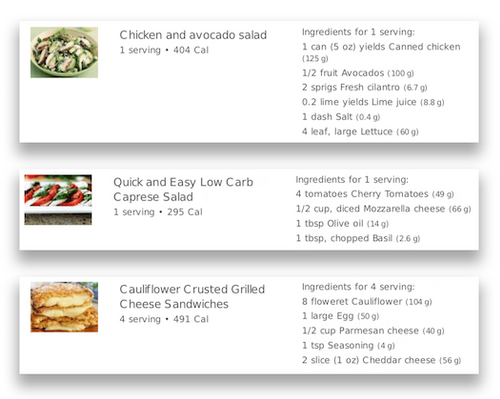 Even better, most recipes are only a few steps long and take just 15 minutes from start to finish.
Want to make our comforting, guilt-free
Bacon, Egg, and Cheese in a Mug?
It's only five steps and 65 seconds in the microwave.
How about crispy and tender Keto Chicken Strips? Just four steps and 15 minutes of baking.
And you can make our refreshing Simple Lemon Pepper Tuna in ONE step! (Just mix up the ingredients and you're good to go!)
Best of all, you can make most of our recipes without any fancy kitchen equipment. For 95% of the meals, you just need a standard set of pots, pans, and utensils. Plus you can make them in advance and bring them with you to work.
Meals With Affordable, Everyday Foods
We make sure our recipes only use ingredients you can find in a "normal" grocery store. Things like chicken breast, spinach, and olive oil. You won't need any "crazy" speciality foods. You should be able to get 99% of the ingredients at stores like Kroger, Publix, ShopRite, Target, and Wal-Mart. And many of the non-perishable items are also available on Amazon. So you shouldn't see a big spike in your grocery bill, either.
Time-Saving Weekly Grocery Lists
Every meal plan also includes a time-saving weekly grocery list that coordinates with each week's recipes. That way you don't have to go line-by-line through each recipe and write down the ingredients before you can go shopping.
We do it all for you!
‍
Just print out the shopping list and take it to the market, or even shop from the convenience of your phone. Either way, our grocery lists will let you get in and out of the store in no time.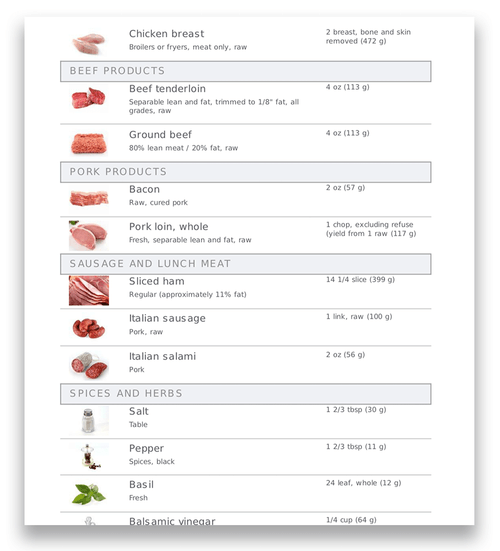 Get Your Custom Plan Before Time Runs Out!
A Final Word About the Custom Keto Plan
This custom meal plan service was designed to help men and women all over the world turn their lives around and take charge of their health and figure.
The custom keto diet is a brand new product that allows someone to create their very own keto diet plan based on their food preferences, daily activity levels, height, weight and target weight goals.
We use scientific research and proven studies to create personalised ketogenic diet plans that maximise fat burning via the correct calories and macronutrients for each individual.
Here's What You'll Get:
An eight-week meal plan created based on the expertise of certified nutritionists, personal trainers, and chefs.

Meals that have calorie and macronutrient content tailored to their specific situation and goals.

A nutrition plan with food variety to ensure they will get a wide range of nutrients and boost the likelihood of sticking to their diet.

Meals that are based on personal food preferences to make their diet enjoyable and help them stay on track with their plan.

Detailed recipes with step-by-step instructions to make meal preparation super simple (no prior cooking experience needed).

A downloadable shopping list each week that details every needed ingredient they will need in the upcoming seven days.

Options on how they can customize every meal even more to suit your taste buds.

We'll show them what to eat every day to reach their goals in the fastest and most enjoyable way.
What Customers are Saying
"As of today I've lost 35 pounds, I have no hunger pangs and mentally I feel sharp as a pin. This is definitely going to become a 'way of life' for me as it's so easy to follow… All my meals are planned out for me and I even get a downloadable shopping list with all the ingredients I need for the weekly shop so it really is a doddle."
Katy Thompson, United Kingdom
"I'm 4 weeks into my custom keto diet plan and I've lost 14 pounds which I must say is pretty incredible, it's actually amazing watching my body transform into something I am actually proud of rather than something I have always tried to cover up."
Jessica Gray, United States
"I've struggled with my weight my whole life and it's safe to say that I've tried a LOT of diets… The Keto diet is the only one I've managed to stick to and the weight is literally melting off my body. Unlike other diets where I am feeling hungry all day and food is constantly on my mind, the keto diet has completely eliminated this, I actually NEVER feel hungry with this way of eating! I would definitely recommend anyone struggling to lose weight to try these custom keto meal plans as they really have been a godsend for me."
Gary Best, Canada
Hurry, This Offer Won't Last Long – Get Your Plan Now!

DISCLAIMER: The website's content is based upon the author's opinion and is provided solely 'AS IS' and 'AS AVAILABLE' basis. You should do your own research and confirm the information with other sources when searching for information regarding health issues and always review the information carefully with your professional health care provider before using any of the protocols presented on this website and/or in the product sold here. The author is not engaged in rendering medical or similar professional services or advice via this website, and the information provided is not intended to replace medical advice offered by a physician or other licensed healthcare provider.
© 2020 – Zawh.com – All Rights Reserved